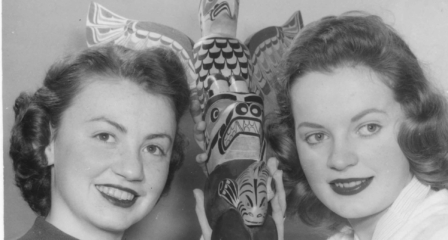 Welcome to the Aldergrove Community Secondary School website. We are very proud of our inclusive and diverse school and the history that our school holds. We are excited that you are here to learn more about us!
ACSS is a comprehensive school situated in a rural community, serving the catchment area elementary schools of Parkside Centennial and Shortreed, as well as our catchment middle school, Betty Gilbert. Our enrolment for 2018 includes 600 full-time students including 140 international students. In addition to the grade 9-12 students, the school also provides exploration classes to over 400 students from Betty Gilbert Middle School that access the teachers and facilities daily. The school hosts a variety of programs designed to meet diverse student needs including Advancement via Individual Determination (AVID), fine arts and applied skills programs, and an alternate education program (Advance). ACSS also offers Industrial Training Authority sponsored Youth Train in Trades Automotive Service Technician, Carpentry, and Hairdressing dual credit programs. Aldergrove Community Secondary School has a comprehensive sports program that includes a Hockey Academy and various varsity sports programs including Soccer, Volleyball, Basketball, Curling, and Badminton.
Aldergrove Community Secondary School is the second oldest school in the Langley School District, first opening it's doors to students in 1958. In addition to welcoming students from the Aldergrove area of the Fraser Valley, Aldergrove Junior-Senior High School, as it was then known, welcomed First Nations students from the Nass and Skeena areas of British Columbia. In order to help these students feel a sense of community, the school approached Ellen Neel, hereditary totem carver from the Kwakwaka'wakw First Nations to carve a totem pole that would represent the school as well as the First Nations in the Fraser Valley. With the guidance of the First Nations students and the blessing of the local First Nations groups, the school adopted the mascot of the Totem, the slogan Hi-All Yu-Wen meaning Second to None in Coast Salish, and became known as the Aldergrove Totems. In 2018 we celebrated our 60th Anniversary and look forward to many more years of Aldergrove Totems.